Are you looking forward to choose engineering as your career? Or perhaps share your parents' dream of becoming a successful doctor? But did you know more than 11 lakh students in India share your dream? Every year?
This is the harsh reality of today's entrance exams for pre-medical and engineering in India. Today, a student is expected to be prepared for brute level of competition. A level that our parents and their parents never had to undergo, but expect us to and emerge triumphant with flying colors.
Arihantas has elevated the stepping stairs of success for the students aspiring to establish their career through IIT/JEE-NEET and all other engineering/medical entrances.Inimitable mentoring and concept building classes helps us to transform your yearning aspirations into quick achievements.
Challenging? Yes, for sure. Impossible? Nothing is.
Welcome to Arihantas Academy of coaching for pre-medical and engineering exams, where we train you how you can successfully fulfill your dream of becoming a highly skilled professional from a premier institute.
Arihantas means the 'destroyer of enemies'. Operational since more than 15 years, Arihantas has been helping students fight against their career roadblocks. View our testimonials and success stories to know more.
Tried, Tested and Proven Teaching Methodology
We believe that every child has the potential to become successful and we just need to figure the right approach to guide him to that success. We teach our students (6th to 12th grade) how hard work and smart work can be combined to help you tackle today's daunting education system and excel above others.
Highly Intellectual Faculty
Arihantas is a group of level minded people with vast professional experience in their respective fields and the sole aim to help students crack daunting entrance exams. Be it IIT-JEE, AIEEE or PMT; our expert faculty can mentor you on how you can crack it in a better, faster and smarter way!
Prestigious History
With our persistent efforts and radical methodologies of teaching, we have produced many fine students who have managed to secure top ranks in highly acclaimed examinations like IIT-JEE/PMT
With a combined effort of our commendable staff and our illustrious students, Arihantas has always aimed to create a benevolent environment for aspiring students to prosper. And as the altitude of competition elevates every year,so does our determination to help these young minds achieve the bright future they deserve.
It's time to break-free from the day to day grind of getting a S-E-A-T! If you yearn to learn, we are here to help.
MISSION
Our mission is to know, understand, proactively guide and care each and every student. We commit ourselves to provide highest quality education possible to achieve outstanding academic results.
VISION
To be a respected leader in providing quality and affordable education in a dynamic, interactive and ambitious environment.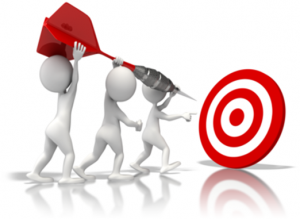 Our main strength which always stands us on top is :
Coaching of all subjects under one roof
Well Qualified and dedicated faculty
Competitive preparation with personalized care and attention
Regular online as well as offline practice tests
Doubt Clearance Sessions
Face to face interaction for better understanding (no video tutorials)
Motivational sessions
Stress management skills and confidence building
Scholarships and awards
Modern Infrastructure
Located In the heart of city
Biometric attendance
Confidential performance/attendance reports to parents
Regular Parent Teacher meetings